Welcome and thank you for your interest in our unique handmade art and us.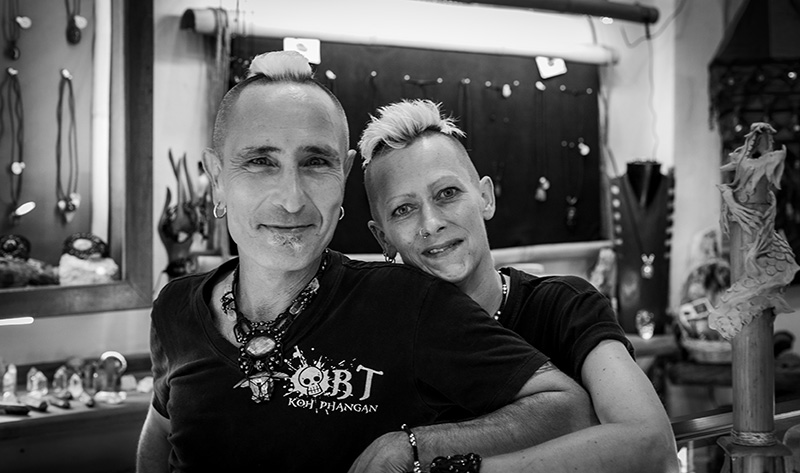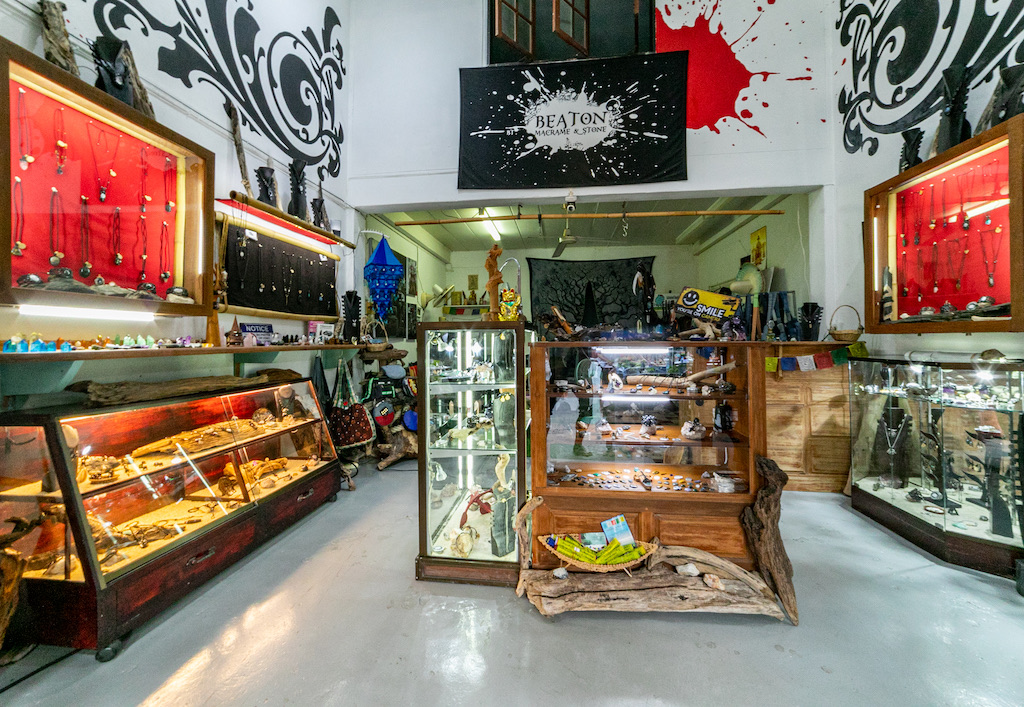 We are Beatrice and Toni (BeatOn), a couple from Switzerland. Since 2005 we love Southeast Asia - and especially Thailand. Our dream was to get to know this beautiful country better and to travel for a longer time! In 2011 we gave up our good jobs, our cool flat and we were gone...
After ten months of travel in Thailand and Laos, we stopped on our favorite island Koh Phangan and were so happy to feel like "home" again. During the rainy days we got bored for the first time, but luckily discovered the macrame string we brought back from our trip. We started teaching ourselves the macrame technique and watched videos ... and BeatOn was born.
Making macrame it's more then only a hobby for us, it's a passion, meditation and for sure the best job in the world. Every single piece is unique and handmade with love and creativity and we never stop to learn more about stones and this amazing knotting technique.
Since 2016 we own a small shop in the heart of Thong Sala, the main city of Koh Phangan, where you find our art, stones, crystals and much more...
Don't dream your life, live your dream